ISHA Past Presidents Council
The ISHA Past Presidents Council exists to provide counsel to the Board and to the Society.
Many of the Past Presidents of ISHA were part of the group that founded the Society in 2008.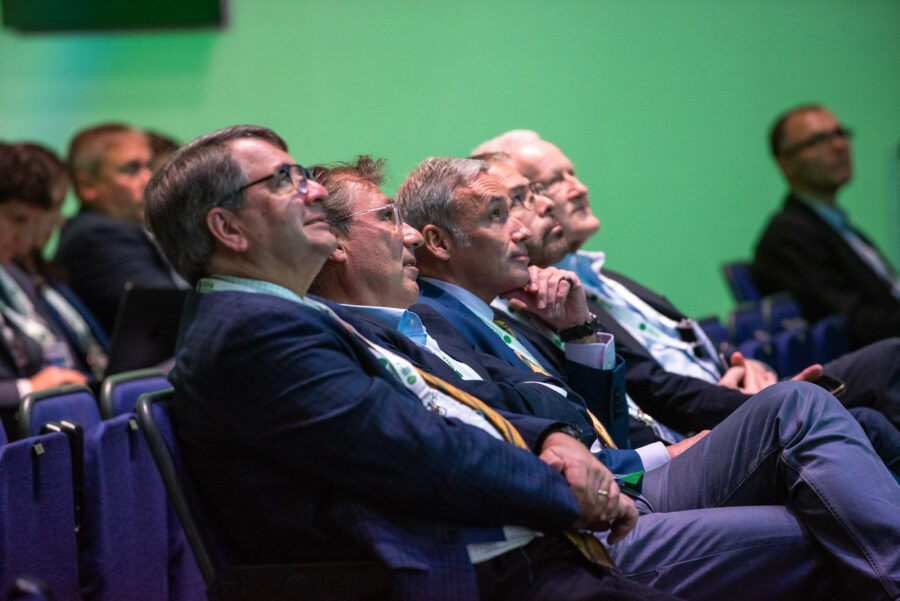 Past Presidents Council Members
Richard Villar
Joseph C McCarthy
Thomas G Sampson
Victor Ilizaliturri
John O'Donnell
J W Thomas Byrd
Marc R Safran
Richard Field
Josip "Chuck" Cakic
Marc J Philippon
Michael Dienst
Meet the Past Presidents of ISHA
First ISHA President 2008-2010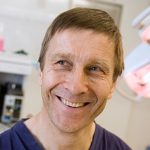 Mr Richard Villar, MBBS (Qld), MEng, FRACS, FAOrthA, PhD
London, United Kingdom
Richard Villar qualified in medicine at St. Thomas's Hospital in London (UK) before joining the military as the Regimental Medical Officer to the SAS. After leaving the Army he completed his surgical studies in Southampton and Cambridge, joining the consultant staff of Addenbrooke's Hospital (Cambridge) in 1988. It was there that he developed his interest in conservative hip surgery and now has one of the largest experiences of hip arthroscopic (keyhole) procedures in the world. Now in independent practice, Richard is a Founding Member, and first President, of the International Society for Hip Arthroscopy, now ISHA – The Hip Preservation Society.
ISHA President 2010-2011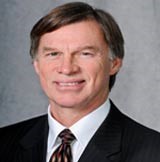 Dr Joseph C McCarthy, MD
Weston MA, USA
Dr. McCarthy is the Vice Chairman of the Department of Orthopedics at Massachusetts General Hospital and the Director of the Center for Joint Reconstructive Surgery at Newton Wellesley Hospital. Dr McCarthy specialises in total joint arthroplasty and hip arthroscopy. After earning his medical degree from Georgetown University Medical School in Washington, DC, Dr. McCarthy completed an internship in internal medicine at Georgetown University Hospital, residencies in general and orthopaedic surgery at Tufts New England Medical Center and a fellowship in reconstructive joint surgery at Massachusetts General Hospital in Boston. He participates in residency training programmes for orthopaedic residents from Harvard Medical School and Tufts University.
ISHA President 2011-2012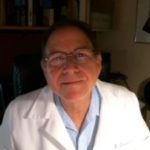 Dr Thomas G Sampson, MD
San Francisco CA, USA
Early developer of hip arthroscopy and the "Lateral Approach," originator of arthroscopic femoroplasty and the treatment of the FAACD lesion.
ISHA President 2012-2013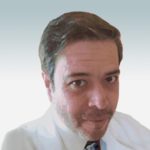 Dr Victor Ilizaliturri, MD, PhD
Mexico City, Mexico
Dr. Victor Ilizaliturri is an orthopaedic surgeon working in the National Institute for Rehabilitation in Mexico. He was a founding member of ISHA and served as President in the year 2012/2013.
ISHA President 2013-2014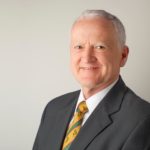 Prof John O'Donnell
Melbourne, Australia
Professor John O'Donnell is an Orthopaedic Surgeon, and founding member of Hip Arthroscopy Australia, who works in Richmond, Victoria, Australia, and specialises in the treatment of conditions of the hip joint, including both arthroscopic hip surgery and hip arthroplasty. He performs surgery at St Vincent's Private Hospital, East Melbourne, and performed his first hip arthroscopy in 1990. He now has performed more than 10,000 hip arthroscopies.
ISHA President 2014-2015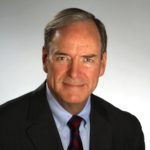 Dr J W Thomas Byrd, MD
Nashville TN, USA
Dr Byrd is the co-founder of the Nashville Sports Medicine & Orthopaedic Centre and Past President of both ISHA the Hip Preservation Society and the Arthroscopy Association of North America (AANA). He is team physician for the Tennessee Titans, has served as physician for the U.S. Olympic team and is a consulting orthopaedic surgeon for numerous professional sports franchises from the NFL, NHL, NBA, WNBA, MLB and MLS as well as players from the PGA, LPGA and ATP. He is a Clinical Professor, Vanderbilt University, Department of Orthopaedic Surgery and Rehabilitation and serves on the Advisory Board for the Titleist Performance Institute (TPI).
ISHA President 2015-2016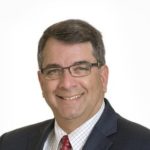 Dr Marc R Safran, MD
Stanford CA, USA
Dr. Safran is a Professor of Orthopaedic Surgery and Sports Medicine at Stanford University. He is also the Chief of the Division of Sports Medicine at Stanford University. He is a team physician at Stanford, as well as for many Olympic, college, professional athletes and teams. Dr. Safran is a past president of ISHA and was program chair 4 times for the ISHA Congress. Dr. Safran performs basic and clinical science research related to hip biomechanics, clinical outcomes and surgical techniques. He led the group that developed the iHOT (International Hip Outcomes Tool) and the group that developed the North American Hip Arthroscopy Registry – HipSTR (Hip Surgical Treatment Registry).
ISHA President 2016-2017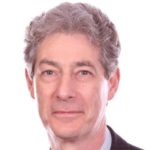 Prof Richard Field, PhD, FRCS
London, United Kingdom
Richard Field is the Professor of Orthopaedic Surgery at St George's University of London. His National Health Service practice is based at the South West London Elective Orthopaedic Centre where he is the Director of Research. His London private practice is based at the Lister Hospital in Chelsea and his Surrey practice is based at St Anthony's hospital in Cheam. Richard is a board member of the British Hip Society and an editorial board member of the Journal of Hip Preservation Surgery. He undertook his PhD in Cambridge and his surgical training in London, Cambridge and Melbourne. He was introduced to Hip Arthroscopy when working with Richard Villar, in 1991.
ISHA President 2017-2018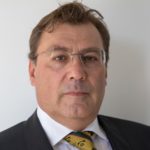 Dr Josip "Chuck" Cakic, MD, PhD, FCS(SA)Orth, MMed(Orth) WITS
Johannesburg, South Africa
Dr Josip Nenad Cakic, known as Chuck, born in Zagreb, Croatia 1st of March 1965. Medical qualification, MD, achieved in the School of Medicine, University of Zagreb, Croatia, 1989. Immigrated to South Africa in 1991, where started as an Intern in JG Strydom, WITS University Hospital. FCS(SA)Orth graduated at WITS University, November 1998. Immediately after graduation, Chuck joined the Hip and Knee Arthroplasty Fellowship with Prof. Dr F.A. Weber, finding specific interest in the hip. Very close working relationship with Prof Weber continued for many years, and resulted with Philosophy Doctor Degree (PhD) in Orthopaedic Surgery in 2009. At the same time, Dr Cakic was working on establishing his Private Practice. Coming in contact with younger, sport oriented patients and having a special interest in hip joint, since beginning of 2000, he started with developing of Hip Arthroscopy in South Africa.
ISHA President 2018-2019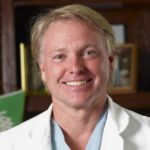 Dr Marc J Philippon, MD
Vail CO, USA
Dr. Marc J. Philippon is a managing partner at The Steadman Clinic in Vail Colorado. Dr. Philippon specializes in sports medicine/hip disorders and their management with hip arthroscopy. He has performed over 3500 hip arthroscopies. He has performed hip surgery in over 10 countries. He has treated close to 1000 Professional and Olympic athletes successfully with many of them returning to high performance; winning Olympic Medals and setting new NFL, NHL and MLB records and winning PGA Tournaments. He is a consultant to the NHLPA and the Royal Spanish Tennis Federation (Real Federación Española de Tenis) and also to many Professional and Olympic organizations.
ISHA President 2019-2020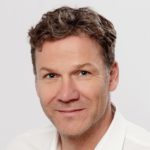 Prof. Dr. med. Michael Dienst
Munich, Germany
Michael Dienst works at the OCM Orthopedic Surgery in Munich, Germany. He is a Board-Certified Orthopaedic Surgeon whose specialty is in arthroscopic and open joint-preserving and reconstructive surgery of the hip joint. He undertook Fellowships in the USA in both Sports Medicine and Adult Reconstruction. He is an instructor for the German and North American Arthroscopy Associations, and on the Editorial/Advisory Board of the Journal of Arthroscopy, Orthopaede, and Archives of Orthopaedic and Trauma Surgery. He also forms part of the Review Board of the Journal of Bone and Joint Surgery (British volume).