The ISHA Executive Board would like to recognise the continual support of the Corporate Partners who have undertaken to support ISHA through ongoing partnership. This support greatly assists with the development of our educational initiatives.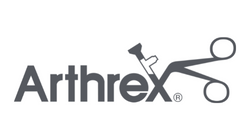 Arthrex is a global leader in new product development and medical education in orthopedics. With a corporate mission of Helping Surgeons Treat Their Patients Better™, Arthrex develops innovative products and surgical procedures to advance hip arthroscopy worldwide. Arthrex is a privately held company, committed to delivering uncompromising quality to the health care professionals who use its products and the millions of patients whose lives are impacted.
For more information, visit: Arthrex.com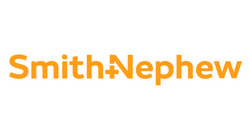 Smith+Nephew is a portfolio medical technology business that exists to restore people's bodies and their self-belief by using technology to take the limits off living. We call this purpose 'Life Unlimited'. Our 18,000 employees deliver this mission every day, making a difference to patients' lives through the excellence of our product portfolio, and the invention and application of new technologies across our three global franchises of Orthopaedics, Advanced Wound Management and Sports Medicine & ENT.
Contact Us: smith-nephew.com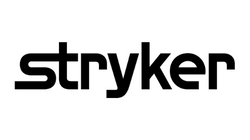 Stryker is one of the world's leading medical technology companies and, together with our customers, we are driven to make healthcare better. The Company offers a diverse array of innovative products and services in Orthopaedics, Medical and Surgical, and Neurotechnology and Spine that help improve patient and hospital outcomes. Stryker is active in over 100 countries around the world.
Please contact us for more information:
CONMED is committed to helping surgeons have an easier day in the OR. As an innovative medical technology company, we are focused on empowering healthcare providers worldwide to deliver exceptional outcomes for patients. We are excited to showcase our latest solutions and demonstrate how we are redefining innovation and efficiency in our industry.
CONMED…Imagine what we could do together.
Contact Information:
11311 Concept Blvd, Largo, FL 33773
1-866-4CONMED
PrecisionOS is a leading provider of virtual reality surgical training solutions for the medical industry. The company's immersive platform enables hospitals, universities and medical device companies to train medical residents, medical device representatives and practicing surgeons more effectively while improving the transfer of knowledge and skills.
Learn more at precisionostech.com
Proximie is a software platform that allows physicians and medical device experts to virtually scrub-in to any operating room or cath lab, from anywhere in the world. The platform has been used in every surgical specialty and is currently being used in more than 50 countries, over 500 hospitals worldwide, and by over 35 medical device organisations.
Website: proximie.com