ISHA Industry Liaison Committee
Along with the Executive Board and Executive Secretary, the ISHA Industry Liaison Committee serves as the primary point of contact with industry representatives and society corporate sponsors, liaising on matters such as annual calendars and educational objectives.
Industry Liaison Committee Members
Allston J Stubbs – USA (Co-Chair)
Tony Andrade – United Kingdom (Co-Chair)
Meet the Industry Committee Chairs
Industry Committee Co-Chair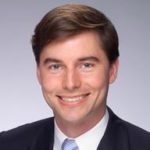 Dr Allston J Stubbs, MD, MBA
Winston-Salem NC, USA
Dr Allston J. Stubbs is a board certified orthopaedic surgeon specializing in Sports Medicine and Hip Restoration at Wake Forest Baptist Health. His experience in the field of health care has spanned over 25 years and comprises roles in both academic and private health delivery models within the United States and abroad. He has led various national and international initiatives to improve orthopaedic surgical education, research, and outcomes.
Industry Committee Co-Chair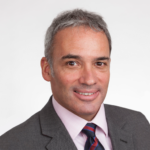 Mr Tony Andrade, MSc, FRCS (Tr & Orth)
Reading, United Kingdom
Mr Tony Andrade is a consultant Orthopaedic, Hip and Knee surgeon with a special interest in Young Adult Hip problems. He was appointed to the Royal Berkshire Hospital in 2002, where he established a hip arthroscopy and hip preservation service that that quickly evolved into a tertiary referral centre. He sits on the UK Non-Arthroplasty Hip Registry (NAHR) user group for the British Hip Society, and is active in trying to maximise surgeon engagement with submitting data to the registry. He has a keen research interest in conditions affecting the young adult hip but is also involved with international multicentre studies researching the outcome of joint replacements.