ISHA – The Hip Preservation Society has been the creation of many individuals, each united by a common interest in the expanding arena of hip preservation.
The Society (originally the International Society for Hip Arthroscopy) was officially formed in Paris (France) in May 2008 with a focus on hip arthroscopic surgery, and its Founding Members represent but a few of the many individuals around the world who are interested in this evolving area of hip surgery.
At its outset, hip arthroscopy attracted the surgical and scientific innovator, the clinician with an eye for the unusual idea. Instrumentation was often handmade and company support was lacking. Now, training courses around the world are frequently oversubscribed, peer-reviewed publications are increasing in number and hip arthroscopic surgery is well established.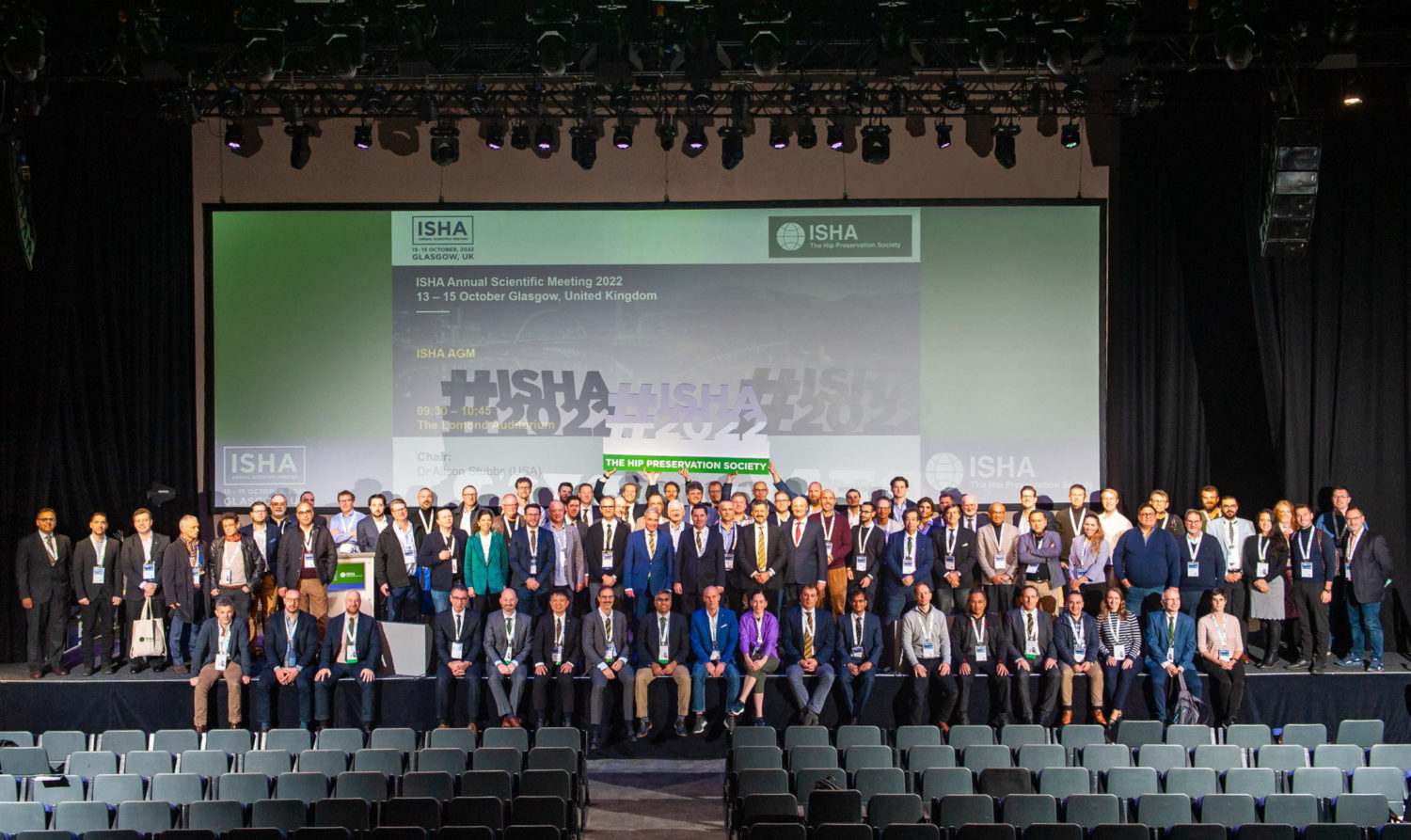 Over time, ISHA has gone from strength to strength, deciding in 2017 to expand the Society's remit with a change in name to "The Hip Preservation Society". ISHA now counts practitioners engaged in all areas of hip preservation, including open surgery, sports medicine, and rehabilitation, among its great fellowship of friends.
In 2022 ISHA – The Hip Preservation Society achieved charitable status in recognition of its undertaking to improve patient care through supporting education, training and research in hip preservation surgery and rehabilitation.
ISHA's vision is to be the premier international society for education and research in hip preservation, and we are always seeking like-minded individuals to join us, subject to our membership criteria. We would welcome hearing from you.
The ISHA Family
Below you will find videos of some of our members explaining what ISHA means to them: