ISHA is delighted to collaborate with the following national and regional societies to grow its connections and share hip preservation knowledge around the globe.
We are always keen to chat to any new societies that wish to explore how a partnership with ISHA could bring mutual benefits. Please get in touch!
Partner Societies 2023-2024
AANA - Arthroscopy Association of North America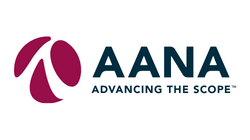 The Arthroscopy Association of North America (AANA) is an international professional organization of more than 5,000 orthopaedic surgeons and other medical professionals who are committed to advancing the field of minimally-invasive orthopaedic surgery to improve patient outcomes. We endeavor to be up-to-the-minute, free of commercial bias, and to curate the most relevant information for our members and customers.
Website: aana.org
AOSSM - American Orthopaedic Society for Sports Medicine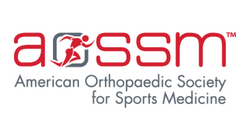 Our mission is to be the premier global, sports medicine organization representing the interests of orthopaedic surgeons and other professionals who provide comprehensive health services for the care of athletes and active people of all ages and abilities.
We cultivate evidence-based knowledge, provide extensive educational programming, and promote emerging research that advances the science and practice of sports medicine.
Website: sportsmed.org
ESSKA - European Society of Sports Traumatology, Knee Surgery & Arthroscopy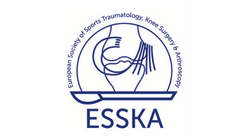 ESSKA represents Europe in the fields of degenerative disease and sports medicine. ESSKA's aim is to improve its patients' quality-of-life, by improving the quality of their orthopaedic treatment. ESSKA achieves this by:
bringing together the practitioners: orthopaedic doctors, the surgeons and their various societies;
fostering research and education, and the exchange of clinical and scientific information;
organising courses, congresses and fellowship programmes;
publishing its journals, books and newsletter to keep its members at the forefront of developments.
Website: esska.org
SASHA - South African Society for Hip Arthroscopy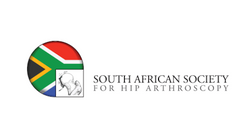 President: Dr Hennie Bosch
SBQ - Brazilian Hip Society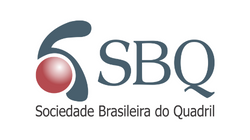 Our mission is to promote and disseminate techno-scientific knowledge to members, in order to humanise treatments and bring well-being and health to the community.
Our vision is to be an entity recognised, nationally and internationally, for the level of integration of its members and for the excellence of the practices of its activities.
Website: sbquadril.org.br
SLARD - Latin American Society for Arthroscopy, Joint Reconstruction and Sports Trauma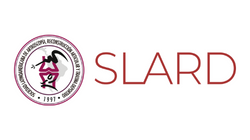 SLARD, as a Continental Society, has as its main objective to represent all Regional Societies before other International Societies, being the natural link between them. It includes 18 countries and more than 50 regional organisations, in a wide geographical area with human potential and resources that are unique around the globe.
Website: slard.org
Turkish Society of Preventive Hip Surgery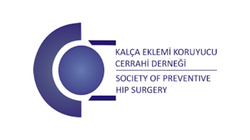 The "Society of Preventive Hip Surgery" was founded in Ankara, Turkey, in 2012 to bring together the efforts to develop and disseminate scientific knowledge on hip joint preservation in its various affections and disorders. Constitution states that society's primary goal is to advance the knowledge and treatment of hip disorders and improve the lives of patients with various hip disorders. In this specific focus of interest, the society is proud of its history as being the first organization ever founded in the field of hip preservation.
Website: preventivehip.org