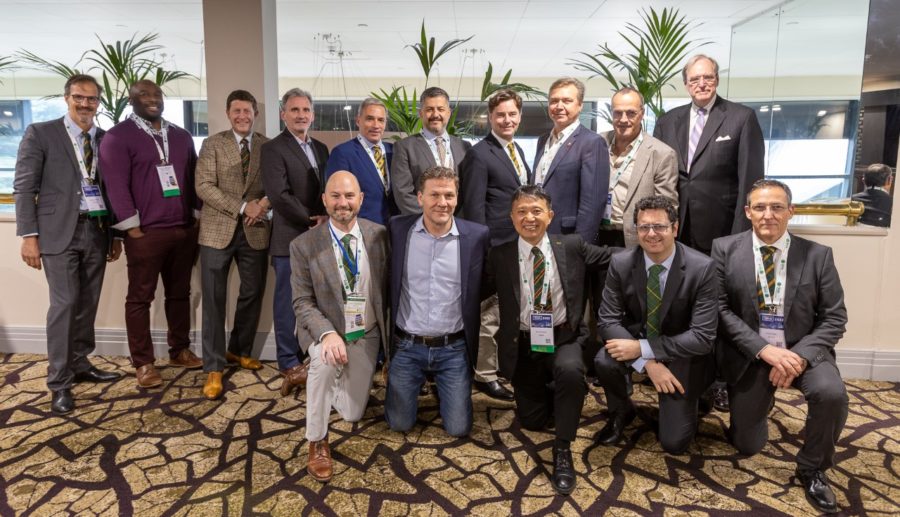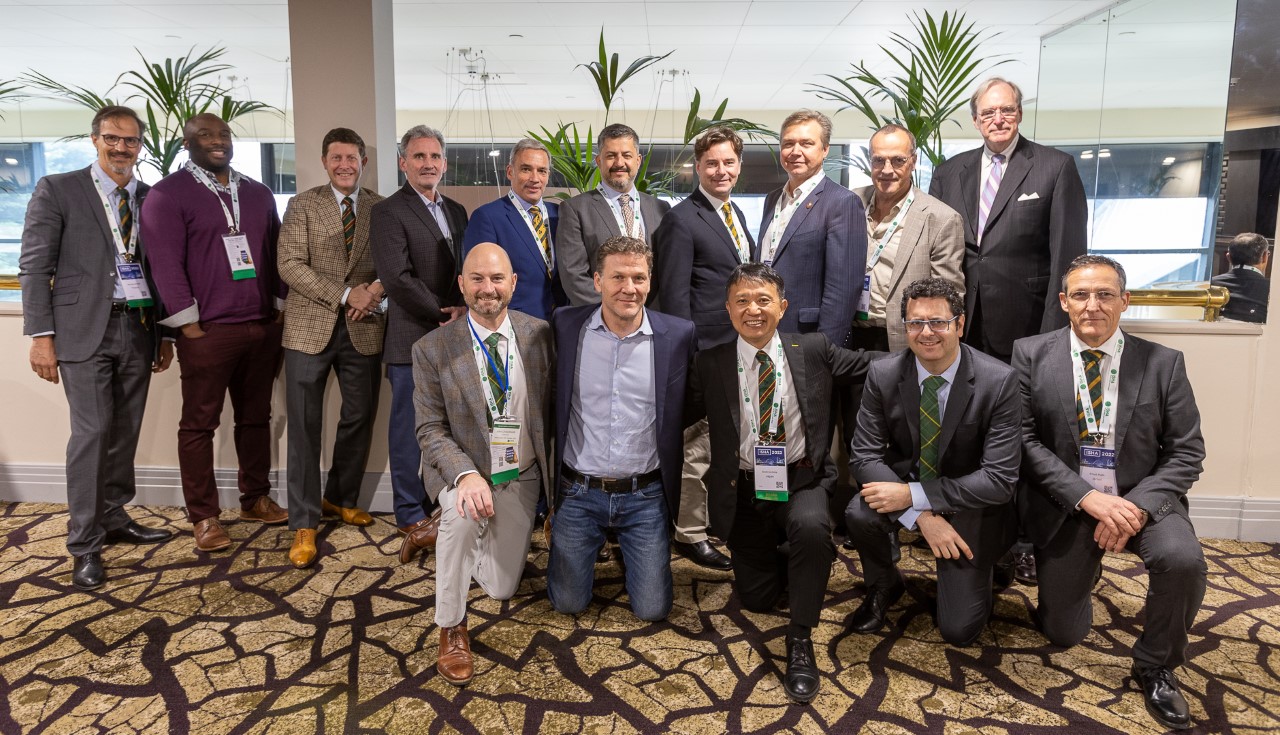 "The ISHA Board of Directors exists to serve the members of the Society and maintain the highest standards of ethical and professional behaviour. The Board seeks to maintain and define the spirit of innovation; inclusion of all world regions while protecting the mission of ISHA is our top priority. In this area of our site, we welcome you to explore the constitution, governance structure and faces of your leadership committee."
CIO Trustees
Mr Tony Andrade (Chair)
Prof Richard Field
Dr John J Christoforetti
Dr Nicolas Bonin
Mrs Caroline Mackenzie
Ms Olivia Sugdon
Plus ISHA Executive Board Members
ISHA Executive Board
President: Dr Rodrigo Mardones
Immediate Past President: Dr Allston J Stubbs
2nd Past President: Mr Tony Andrade
President Elect / 1st Vice President: Dr Paul E Beaulé
2nd Vice President: Dr John J Christoforetti
Secretary: Dr Marcelo Queiroz
Treasurer: Dr Nicolas Bonin
ISHA General Board
Dr Filiep Bataillie
Dr John C Clohisy
Dr Soshi Uchida
Dr Ehud Rath
Dr Benjamin G Domb
Dr Olufemi R Ayeni
Dr Andrea M Spiker
Dr Michael Wettstein
Dr Leandro Calil De Lazari
Dr Jason Brockwell
Meet Your Leadership Team
President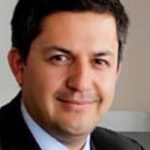 Dr Rodrigo Mardones, MD
Santiago, Chile
Assistant Professor Rodrigo Mardones is a member of the Adult Reconstructive Surgery Group, Department of Orthopedics Surgery, at Clinica Las Condes and Chief of the Hip surgery unit at the Hospital Militar, Santiago, Chile. He is also a Director of the Stem Cells for cartilage repair project at Clinica Las Condes. He received his MD at the Universidad de Chile in 1999 and completed a specialization in orthopedics in 2002.
Immediate Past President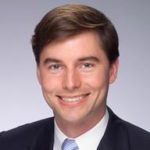 Dr Allston J Stubbs, MD, MBA
Winston-Salem NC, USA
Dr Allston J. Stubbs is a board certified orthopaedic surgeon specializing in Sports Medicine and Hip Restoration at Wake Forest Baptist Health. His experience in the field of health care has spanned over 25 years and comprises roles in both academic and private health delivery models within the United States and abroad. He has led various national and international initiatives to improve orthopaedic surgical education, research, and outcomes.
2nd Past President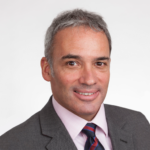 Mr Tony Andrade, MSc, FRCS (Tr & Orth)
Reading, United Kingdom
Mr Tony Andrade is a consultant Orthopaedic, Hip and Knee surgeon with a special interest in Young Adult Hip problems. He was appointed to the Royal Berkshire Hospital in 2002, where he established a hip arthroscopy and hip preservation service that that quickly evolved into a tertiary referral centre. He sits on the UK Non-Arthroplasty Hip Registry (NAHR) user group for the British Hip Society, and is active in trying to maximise surgeon engagement with submitting data to the registry. He has a keen research interest in conditions affecting the young adult hip but is also involved with international multicentre studies researching the outcome of joint replacements.
1st Vice President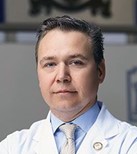 Dr Paul E Beaulé, MD
Ottawa ON, Canada
Dr Paul E. Beaulé specializes in joint preserving surgery of the hip as well as hip arthroplasty. After completing his training at University of Ottawa, he pursued his fellowship training at University of California, Los Angeles and University of Southern California. Currently, he is Professor of Surgery and Head of the Division of Orthopaedic Surgery at the University of Ottawa and Past President of the Canadian Orthopaedic Research Society.
2nd Vice President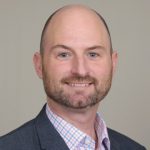 Dr John J Christoforetti, MD, FAAOS
Frisco TX, USA
John J Christoforetti, MD FAAOS is an internationally recognized thought leader in the field of hip arthroscopy and sports medicine. In 2019 he joined the leadership team at Texas Health Resources as Physician Executive for Academic Affairs and Director for the Texas Health Center for the Athlete's Hip. He relocated his practice to Frisco, Texas from Pittsburgh, Pennsylvania where he had been in clinical academic practice since 2007.
Secretary

Dr Marcelo Queiroz, MD, MSc
São Paulo, Brazil
Dr. Marcelo Queiroz is an orthopedist, hip specialist, with proven experience in arthroscopy and arthroplasty.​ His goal is to focus on excellence, providing humanized, individualized and efficient service. ​He is an assistant physician in the Hip group of the Orthopedics Department of Santa Casa de São Paulo, where he has teaching and research activities linked to the Faculty of Medical Sciences of Santa Casa de São Paulo.​
Treasurer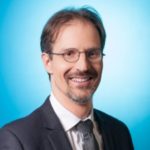 Dr Nicolas Bonin, MD
Lyon, France
Dr. Nicolas Bonin is a founding member of Lyon Ortho Clinic, a team of 8 surgeons fully involved in one specific joint, working with specialized sports physicians and physiotherapists. He is specialized in Hip Surgery, from Sports Medicine to Total Hip Replacement with anterior minimal invasive approach and Revision Hip Surgery. He is Nationally and Internationally renowned in Hip Arthroscopy and as such he is sent patients coming from all over France requiring specific expertise.
General Board Member

Dr Filiep Bataillie, MD
Herentals, Belgium
Filiep Bataillie is a hip and spine surgeon active since 1991 and performing hip arthroscopy since 1993. He is one of the first surgeons in Belgium performing hip arthroscopy. His special interest is on discogenic and non-discogenic sciatica and also the proximal hamstring pathology.
General Board Member

Dr John C Clohisy, MD
St Louis MO, USA
John C. Clohisy, M.D. is The Daniel C. and Betty B. Viehmann Professor of orthopaedic surgery at Washington University School of Medicine. Dr. Clohisy received his bachelor's and medical degrees from Northwestern University. He completed his internship, research fellowship, and residency in orthopaedic surgery at Saint Louis University School of Medicine. Dr. Clohisy pursued his adult reconstructive surgery fellowship in the Hip and Implant Unit at Massachusetts General Hospital at Harvard Medical School.
General Board Member

Dr Soshi Uchida, MD, PhD
Fukuoka, Japan
Dr Soshi Uchida MD is a nationally and internationally renowned orthopaedic sports medicine surgeon who has been practicing his passion, orthopaedic surgery, for the last two decades. He specializes in hip arthroscopy, treatment of Femoroacetabular impingement (FAI), Developmental Dysplasia of the hips (DDH), ACL and/or PCL reconstruction, elbow arthroscopy, shoulder arthroscopy and ankle arthroscopy. ​​
General Board Member
Dr Ehud Rath, MD
Tel Aviv, Israel
Dr. Ehud Rath is a specialized Orthopedic Surgeon and is one of the most sought after doctors in Tel Aviv, Israel, with over 25 years of experience.
General Board Member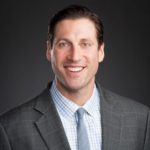 Dr Benjamin G Domb, MD
Chicago IL, USA
Dr. Benjamin Domb is an orthopaedic surgeon specializing in sports medicine and hip arthroscopy. He has been rated amongst the Top Doctors in the country by NY Times, US News, Word Report, and Castle Connelly. He is the founder of the American Hip Institute, a not-for-profit organization dedicated to educating, innovating, and improving the minimally invasive treatment of hip injuries.
General Board Member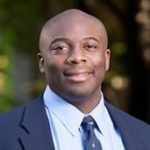 Dr Olufemi R Ayeni, MD, PhD, FRCSC
Hamilton ON, Canada
Dr. Ayeni is a Professor and the Academic Head of Orthopaedic Surgery at McMaster University. He is currently the medical director for the Hamilton Tiger Cats (Canadian Football League) and Forge FC (Canadian Premier League) and previously served as the assistant team physician for the New Jersey Nets (National Basketball Association). ​He has published over 300 academic publications in sports medicine as well as several textbooks focused on sports medicine/research.
General Board Member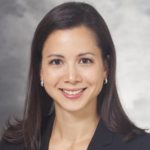 Dr Andrea M Spiker, MD
Madison WI, USA
Andrea M. Spiker, MD, is an Assistant Professor of Orthopedic Surgery at the University of Wisconsin-Madison. She is board certified in Orthopedic Surgery, subspecialty certified in Orthopedic Sports Medicine, and is dual fellowship-trained in Orthopedic Sports Medicine and Hip Preservation. She is a team physician for UW Badger Athletics and provides head orthopedic coverage for the UW Men's and Women's Basketball teams. She is also the Program Director of the UW Orthopedic Surgery Sports Medicine Fellowship Program.
General Board Member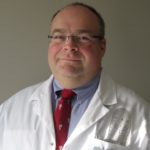 Dr Michael Wettstein, MD
Lausanne, Switzerland
Orthopaedic surgeon at Clinique La Prairie Medical Services in Lausanne / Montreux and HRC Rennaz Hospital in Rennaz / Switzerland with a special interest in hip arthroscopy, femoral and pelvic osteotomies, surgical dislocation, total hip replacement and revision. Professor at the Medical Faculty Laayoune, University Ibn Zohr, Agadir.
General Board Member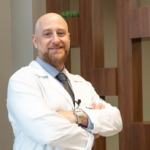 Dr Leandro Calil De Lazari, MD, PhD
São Paulo, Brazil
PhD in Medical Sciences – Orthopedics and Traumatology, FMRP – USP, PhD scholarship at the Università Cattolica del Sacro Cuore di Roma – Italy, at the Department of Knee, Hip and Pediatric Surgery. Traveling Fellowship of the International Society of Hip Arthroscopy (ISHA) in 2016. Coordinator of the Orthopedics and Traumatology Residence of Santa Casa de Sertãozinho, São Lucas Hospital and Ribeirão Preto Hospital / Ribeirão Preto / SP. Coordinator of the Internship of Residents of Orthopedics and Traumatology, FMRP / USP, at Santa Casa de Sertãozinho. Professor at the Ribeirão Preto Medical School – University of Ribeirão Preto, 2007 – 2010.
General Board Member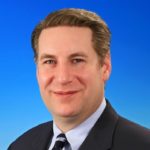 Dr Jason Brockwell, FRCSEd(Orth)
Hong Kong
Jason Brockwell is an orthopaedic surgeon specialising in hip surgery.
He performs hip arthroscopy, pelvic and femoral osteotomy, and hip resurfacing and hip replacement including revision procedures.
He is based in Hong Kong and also consults in Shanghai, Beijing and Guangzhou. He is a member of asia medical specialists, a multi-sub-specialty private physician group.