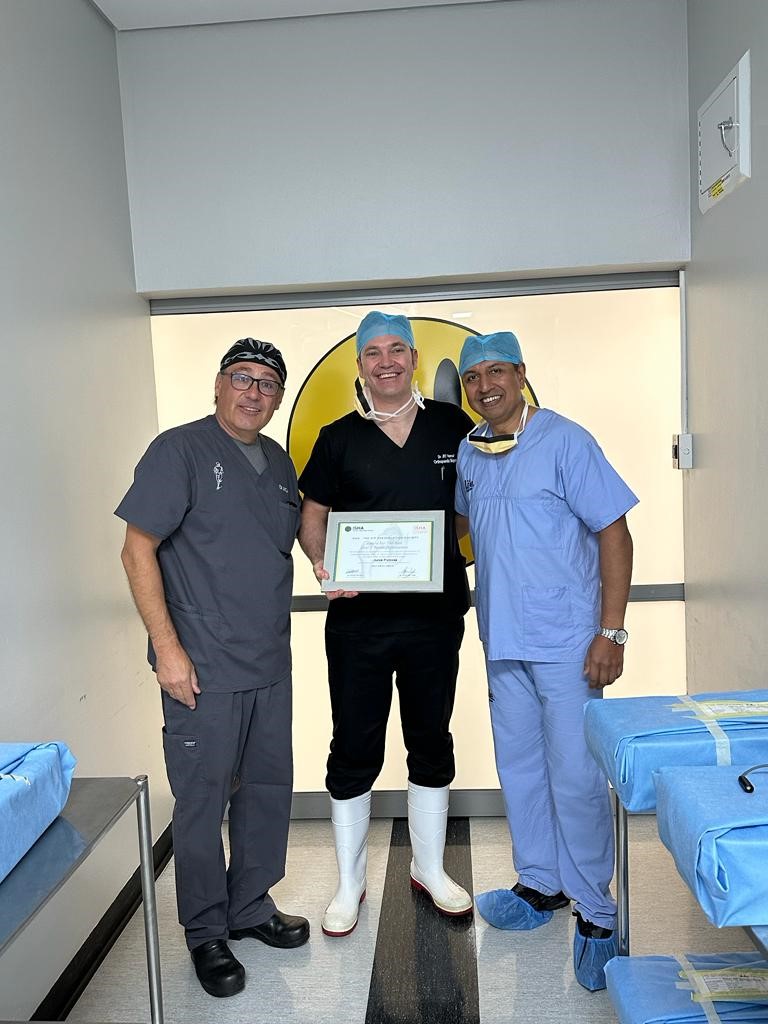 Dr Jurek Pietrzak receiving award from Dr Josip "Chuck" Cakic and Mr Parminder Singh
The ISHA Award Committee were delighted to award the certificate for the Best Oral Poster Presentation to Dr Jurek Pietrzak from Johannesburg, South Africa for his research submission "There is poor compliance with Losartan after hip arthroscopy, however subsequent clinical and functional benefits are not significant", which he presented at the ISHA Annual Scientific Meeting, held in Cape Town from 5 – 7 October 2023.
Unfortunately, Dr Pietrzak had to leave Cape Town prior to the award presentaion so Dr Cakic received the award on his behalf.  However, a few days later both Dr Cakic and and Mr Parminder Singh, the ISHA ASM 2023 Scientific Programme Chair were able to catch up with Dr Pietrzak in person after theatre and present this to him in person.
Congratulations Jurek!